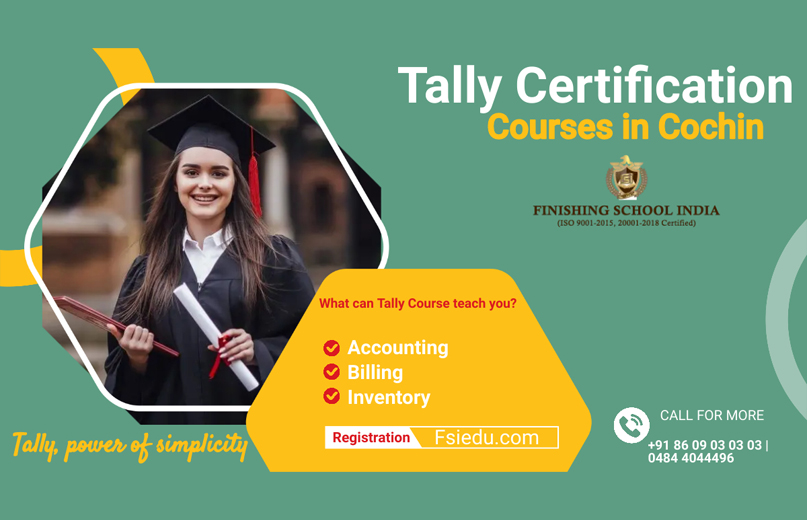 Why is studying Tally beneficial to your future career?
We used to do bookkeeping and account management with a pen and pencil. In addition, without suitable accounting software, a corporation or firm may waste a lot of resources on accounting data upkeep, and it would take a long time to export the accounting data. There are also various possibilities for losing critical accounting data. That is where Tally software comes into play since it can solve all of the challenges that businesses face today.
Tally is sophisticated accounting software that is used to manage accounts. It aids in the recording of all forms of accounting, such as receipt notes, invoicing, sale records, inventory management, credit notes, and so on. The program assists in straightforwardly recording complex bookkeeping so that everyone can simply handle it. Its comprehensive accounting software is simply powered by technology and has an intuitive interface.
This course focuses on basic accounting abilities on the computer and tally principles. If you learn Advanced Tally courses in Cochin from a reputable school such as Fsiedu, you will have a great future ahead of you.
What can Tally Course teach you?
Accounting– The accounting software in the Tally certification Courses in Cochin is mostly used for financial accounting record keeping. Data connected to debit notes, credit notes, receipts, memoranda, transactions, and so on can be saved.
Billing– Billing is critical in every business or enterprise. You cannot do company or sell goods and services without a billing system. Tally assists you in reducing the repetition of inputting entries in many accounting books. Once the billing information is submitted, it is immediately saved in other books.
Inventory– Learning Tally certification Courses in Cochin can help you manage your inventory online. This also aids in the reduction of loss and waste, as well as the maintenance of accounts and inventories. Inventory can also be divided into units, groupings, stock goods, and tariffs.
Tally ERP Career Opportunities
When you pick Tally, you may build a successful career as an accountant, data entry operator, account assistant, tally operator, and many other positions. Tally has recently become a need for all business owners. Without Tally, organizations and enterprises struggle to preserve accurate accounting records. You may enroll in Fsiedu Advanced Tally courses in Cochin to stay current and have a successful career.